Soulforce Wisconsin
meetings
Announcing Workshops on the Soulforce
Teachings and Principles
of Nonviolent Resistence and Direct Action

Meeting Each Third Monday of the Month
beginning October 21, 2002 at 7:00 p.m.
The workshops are sponsored by University United Methodist Church at the Wesley Foundation Building, in room 105 (ground floor, near the parking lot)
1127 University Ave, Madison, WI

Join us to study training materials from Soulforce, inc.
and the Four Steps into Soulforce found on the web at www.soulforce.org

To register your interest, contact Steven Webster in advance at 608-833-1992
or e-mail at SoulforceWI@aol.com


Also check www.soulforce.org for news & announcements of Soulforce Local Groups
including Madisons own local group, Soulforce Wisconsin
Soulforce Wisconsin
local group leaders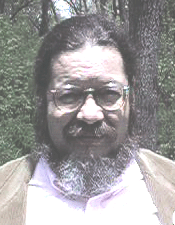 Steve Webster, group leader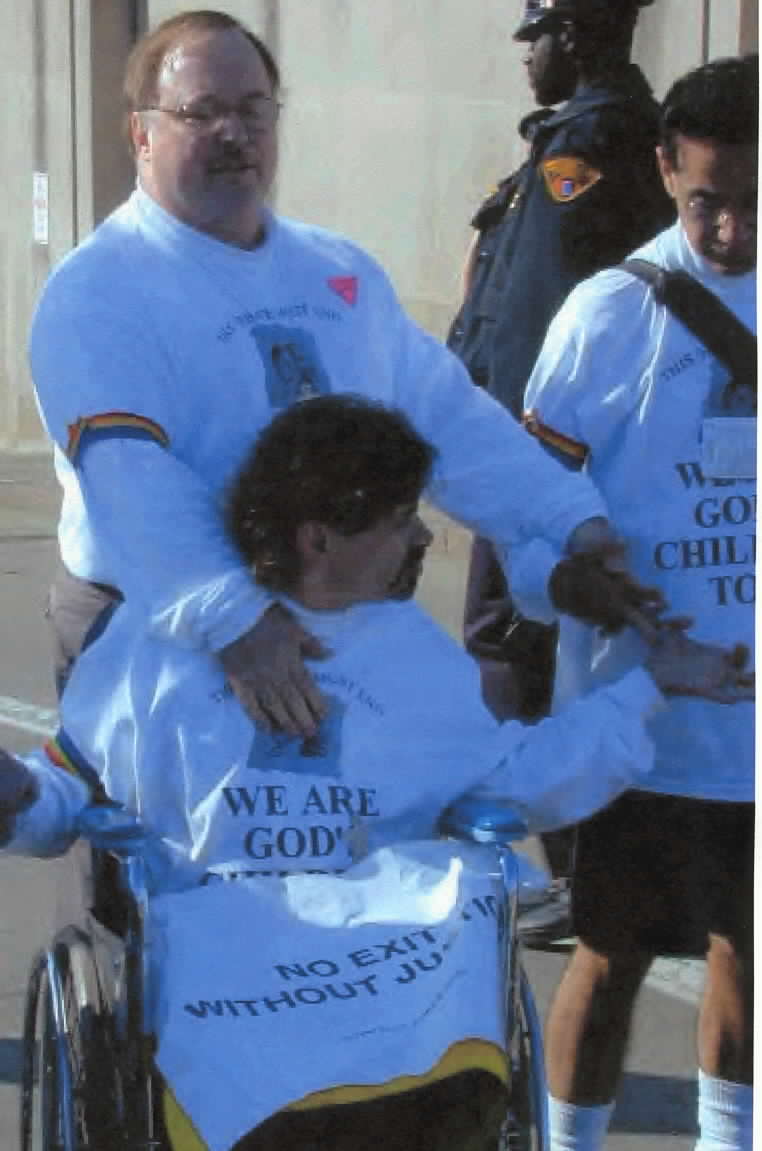 George Gay and Brian Soper, group leaders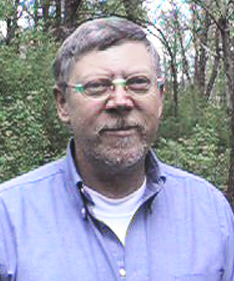 Jim Dietrich, publicity/webmaster
Breaking News!!!! Soulforce Wi to hold first vigil May 21, 2003
Soulforce Wisconsin is conducting its first vigil at the Clergy Session of the Wisconsin Annual Conference of the United Methodist Church in Wausau, Wisconsin on Wednesday, May 21, 2003. Pre-vigil training begins at 8 a.m. at a location to be announced when you register. You must attend a training session in order to vigil with Soulforce Wisconsin.

We vigil in order to open negotiations (so far refused) with the Wisconsin Association of Confessing United Methodists in order to reconcile with our adversary and gain our adversary's support to end spiritual violence by the United Methodist Church against lesbian, gay, bisexual and transgender persons.

For a registration form and more information please contact Soulforce Wisconsin at SoulforceWI@aol.com or call Jim or Steve at (608) 833-1992.